Abused Children's Fund's Ethiopia Feeding Project: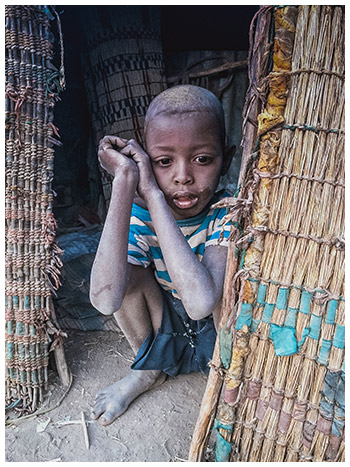 It's too little often talked about, the massive scale drought, fighting and poverty that is resulting in thousands upon thousands of children starving. It's been this way for far too long, and thankfully, with brave people in the region and thousands of donors around the world who care about this stark situation, there is hope.
But for many of the children that must flee to refuge camps the pain continues. Rape and abuse is despicably prevalent in local refugee camps.  Sometimes families must make the horrific choice between having a consistent meal at the camps or risk being out on their own, away from the camp, in order to try to keep their children safe from potential predators at the camps. And that is where ACF hopes to help; by finding abused children and families away from the refugee camps that are in desperate need of food and help.
Thanks to our brave volunteers at Abused Children's Fund we have an emergency crisis team that will personally deliver life-saving meals to abused children and struggling families in the impoverished country of Ethiopia. This is a unique opportunity that can allow us to provide meals to children and families in need for as little as twelve cents! With our help they are prepared to deliver tens of thousands of meals to hungry children and families at a time.
Can you imagine having the incredible opportunity to help change a child's life, or an entire families future, for such a small amount? Thanks to heroic crisis teams that venture into dangerous areas of Ethiopia we now have that incredible opportunity.
Many of these children are on the verge of desperation and starvation; your donation online can help continue our combined commitment to help save their lives. Please designate your online donation for "Ethiopia Feeding". Thank you for not giving up on these abused and lost children in Africa!